It's the little things that make a big difference
We believe on your wedding day, nothing but the best will do.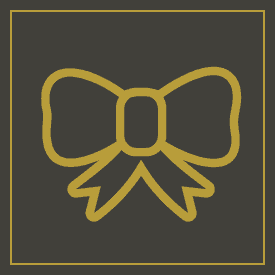 Correct fit and finest designs
A properly fitting chair cover is fundamental to ensuring a polished look. Our chair covers are custom made for each venue and include pleats for a better fit and more luxurious look. Our sashes are longer and wider than most, resulting in a full striking bow and a much more lavish finish.
Best Dressed
Great care and pride is taken in dressing each wedding. Each chair cover is properly fitted and each bow is perfectly hand tied. The bows are consistently sized and sit upright and full. All preparation, set up and removal is attended to with professionalism and attention to detail.
Unrivalled selection of colour, fabrics and styles
The right choice of colour and fabric is essential to creating maximum impact. Our products come in varying, colours, designs and styles for choice and flexibility.
Chair covers
Available in plain, damask, satin or brocade in varying colours and patterns.
Sashes
Available in pearl organza, two tone shot organza, crystal organza, linen, taffeta, satin, damask, personalised and bespoke.
We have over 100 colours in stock, and can mail swatches for you to match colour schemes.
Always Beautiful, Always Unique...
Contact us to make your dream wedding a reality...